Fulfill Your Breed's Needs!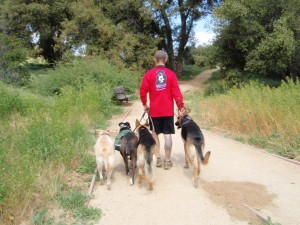 Exercise & Mental Stimulation
Socialization with Other Dogs
Obedience Training
Loose Leash Walking
No More Pulling You Down the Street!
Pack Runs are similar to "Dog Walking" but encompass so much more. We focus on releasing the natural energy of dogs by walking and running with the pack. Not only are your dogs exercised, they are ran by our professional trainers. We believe that physical stimulation is just as important as mental stimulation. That is why the dog's are always at heel walking loose leash a step behind us. By using their mind dogs learn to follow leaders and respect people.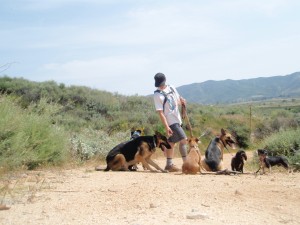 Many of the common behavioral issues including barking, chewing, digging, licking and escaping are due to a lack of exercise. When the physical and mental needs of a dog are meet by migrating with a pack and working for food and affection, your dog will become more balanced and much happier.
We service the areas of Redlands, Yucaipa, Calimesa, Cherry Valley & Beaumont
PLEASE CALL ENLIGHTEN DOGS TO SCHEDULE OR FOR MORE INFORMATION  (951) 846-0902
Tweet