Natural, instinctual methods to reduce or eliminate dog aggression, people aggression, fear, anxiety and more.
Efficient and effective problem solving
Natural, instinctual methods
Replace negative behaviors with positive ones
Assist you in gaining the leadership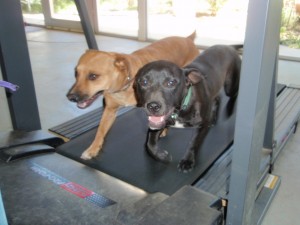 We work with you one on one to create a customized plan for you and your dog to reduce or completely eliminate unwanted behaviors. With the natural and instinctual methods Enlighten Dogs uses, we work with mother nature to accomplish your goals and correct behavioral issues. Most behavioral problems stem from a lack of human leadership, regular exercise and mental stimulation. We teach you how to incorporate all three into your daily life.
Also ask about our  Board and Train options for your dog doing behavior modification daily to work on those hard behaviors you are having problem with working at home. 2 week and 3 week programs available for boarding and training at Enlighten Ranch and Enlighten Dog Training Center. Click link above to learn more or go to our board and train page.
We teach you how to communicate with your dog effectively, read your dog's body language and about dog psychology. Also we enlist some of our own balanced dog pack members to help in the rehabilitation process of your dogs. Dogs can teach dogs much faster than humans can. Your dog will be much happier, fulfilled and balanced, which in turn will make you a happy dog owner.
Training is offered in your home or at our training center. We service Yucaipa, Calimesa, Redlands, Mentone, Highland, Loma Linda, Cherry Valley, Beaumont and Banning. 
Initial Consultation: $150
Follow up Sessions: $100