Enlighten Dogs' Philosophy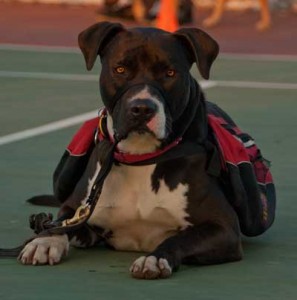 Our number one goal is to help dog's and their owners strengthen the bond by achieving mutual trust, respect and loyalty with one another. We offer group dog obedience classes as well as private training for obedience, manners and behavior modification. With private training, we work with the whole family to develop a customized plan to create all the humans as pack leaders in the dog's eyes.
Positive Reinforcement to teach knew behaviors and commands. Using their natural instinctual techniques make learning fun for you and your dog. We also believe in a balanced approach. Enlighten dogs does believe in corrections & redirection done in a humane way for a dog to learn. We work with mother nature by tapping into a dog's natural instincts to learn obedience commands like sit, down, heel, stay and come or to reduce negative behaviors and replace them with positive ones. We believe that all dogs were bred to do a job, so when they feel like they have a purpose in life they are more happy and balanced. If we don't give dogs a job they will make up their own!
We give you the resources to eliminate or reduce many of the common behavior problems such as barking, chewing, digging, escaping, fear, aggression and other not so common problems.
We believe prevention is the best medicine, so socialization at a young age with people, kids, dogs, vets and groomers, along with rules and boundaries from the start of you and your dog's relationship is key. However it is never too late, you can teach an old dog new tricks. We offer a wide variety of services to fit your time schedule and budget.
MEET THE TRAINERS OF ENLIGHTEN DOGS
Enlighten Dogs trains over 1000 dogs every year. This is made possible by the wonderful team of trainers we have working with Enlighten Dogs. Each one of our trainers specializes in a different dog behaviors and training. They also come with a variety of experience and background in the animal industry.
MEET KATHLEEN TRAINER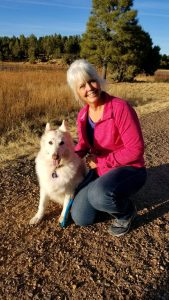 Kathleen Roberts is the owner of TAILS on TRAILS a pet sitting and dog walking business. Kathleen comes to Enlighten Dogs with many years of experience in dog training. She had a wonderful dog that did many years of therapy dog visits with her a white Shepard Cece. Kathleen participates in assisting teaching classes and  doing pack runs(dog walking & socializing). She has a wonderful spirit with a mothering way of teaching and being very clear with her training of dogs and people. Kathleen helps teaching private lessons and people enjoy her clear communication to the dog, Sign up for a private lesson with Kathleen today,
MEET LINDA DIXON MENOTR & TRAINER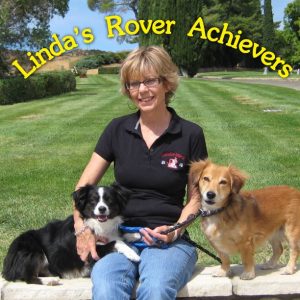 Linda Dixon is the owner of LINDA'S ROVER ACHIEVERS a dog training company. Linda is one of Enlighten Dogs mentors she comes with over 40 years of experience in the dog training world. Linda has done everything from working with police dogs to working with serious behavior cases. Linda teaches group classes and does private lessons for Enlighten Dogs. She also acts as a behavior consultant for Enlighten Dogs trainers. Come join Linda at one of her fun morning group classes and get some training done by a experienced pro.
MEET JACKIE LEDESMA TRAINER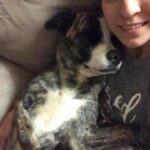 Jackie joined Enlighten Dogs team through our mentorship program. After completing over 40 hours of training and shadowing with Enlighten Dogs we hired her!! Enlighten Dogs saw the skills and attitude to be a good trainer and Jackie enthusiastically joined our team. Jackie is a mother and owner of 3 big dogs. She loves boxers and has two at home with her young child. So when it comes to dogs and kids Jackie has a lot of insight to share with our clients from her experience.
She is trained in Pet CPR and First Aid through PetTech along with Defensive Dog handling and Dog meet and greeting. She run our office line taking class and booking appointments so if you call us most likely you will hear from Jackie. She also runs our doggy daycare program getting groups of dogs to socialize and cooperate together in big group setting. She helps train our board and train dogs along with assisting a group classes. We are lucky to have he apart of our Enlighten Dog team!!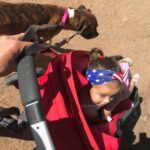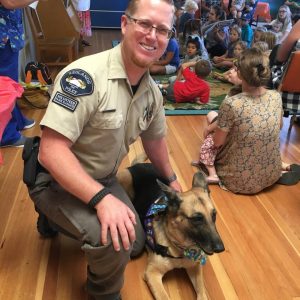 MEET OWNER CHRISTOPHER ASHTON
Chris Ashton, has over 10 years of experience including Dog Trainer & Animal Behavioralist, Volunteer Ranger for Redlands Police Department assisting Animal Control in the field. Specializing in aggression and fearful cases. He has learned to handle dogs around many different animals while running his Ranch in Cherry Valley everything from
horses, chickens, cats, goats, sheep and mini donkeys. Chris is a professional member of the APDT and IAABC, as well as mentor trainer for Animal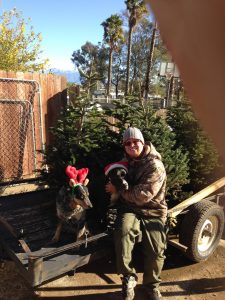 Behavior College. Active member of San Bernardino County Animal Cruelty Task Force. Chris also works with police dogs at VLK West kennel training detection and apprehension dogs. Chris enjoys being a part of his community and help teach dog safety to kids and the public. Chris teaches all levels of classes and does private lessons. Chris is also a Love on Leash evaluator for therapy dogs and leads the Yucaipa therapy dog team. As a PetTech instructor one of Chris's favorite workshops to teach is Pet CPR & First Aid. Sign up for one of Chris's informative workshops or classes today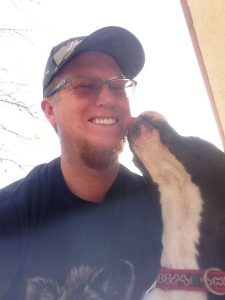 Click Here to View Some of Our
PLEASE CALL OR TEXT THE ENLIGHTEN DOGS TRAINING CENTER FOR MORE INFORMATION  (951) 846-0902