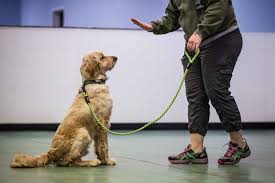 Tips On How To Get The Best Dog Training In Inland Empire Area
A dog trainer can make your pet more obedient and also impart advanced dog skills that can make these pets better home protectors and companions. This field is unregulated and as such, any individual can claim to be proficient in puppy training. However, if you are looking to get value for money after hiring a trainer, you should be careful and thorough research first. Tips to offering your pet the best training in the market will be disseminated in the article below.
Considerations To Make When Choosing A Dog Training School
You should first do an online search to determine if they are any training schools listed in your area. It is better to have your dog train with others from the locality as this enhances socialization even after the animals have left the training school. You can also ask the local Kennel or dog owners association to refer you to great schools in the vicinity.
On finding schools that offer dog training in Inland Empire area, you should then visit the institution to gauge the level of cleanliness in the training area. Do not entrust your dog to individuals who do not have clean kennels and a hygienic training area. Your dog can easily get health infections or infections from pests if it is living and being trained in an unclean area.
Before taking your pet for training, you should first identify what you want from a trainer. What do you want the dog to learn? By identifying your needs, you will be able to shortlist trainers in your locality who have the ability to give the dog the requisite training.
If you are looking for your dog to learn a lot of skills, find a school that trains dogs in a wide array of skills. Some of the skills that you should watch out for include: security and defensive training, obedience training and sports training. If your dog learns a lot of skills, you are more likely to bond better and have more fun with the pet.
It also usually advised that one checks whether the trainers offer training to the dog breed that one owns. In some training classes, instructors only accept specific breeds of dogs. By doing thorough research, you are likely to find an establishment that will accommodate your needs.
You should also interview the training school owners on the methods that they use. It is usually recommended that one affiliates with a facility that uses the positive reward system. This essentially means rewarding the puppy when it follows the instructions it has been given. This method usually makes the pup an eager learner and has also been proven to improve and strengthen the bond with the owner.
Before entrusting your dog to any individual, you should ascertain that they have the right training skills. Enlighten Dogs goes to continued education workshops, conferences, and mentorships yearly. . The experience of the potential trainer is what matters.
Dog training can either take place in group classes or through private lessons. If you do not want to leave your pet in the care of trainers, you can seek trainers who are willing to make house calls for private lessons. Private lessons can come at a higher cost compared to group training sessions. It is usually recommended that one uses group training to give the dog a chance to socialize with others during training.
The ideal training institution should be able to accommodate you and your family for visits as the training is being carried out. This is the best way to ensure that the whole family understands the process of training and what it entails. If the whole family understands how training is carried out, they can carry on the training even after the puppy has left the coaching establishment.
You should also find an establishment that gives discounts to puppy owners. Discounted training packages can help you save a lot of money. You can identify trainers that have good discounts by surfing the web or consulting dog associations in your locality.
Finding the right trainer can be a daunting task given the high number of trained and untrained service providers in the market. However, you can reduce the time it takes to find a qualified trainer by asking for recommendations from fellow pet owners. If a trainer is recommended multiple times by different trustworthy sources, they should be contacted and a consultation set.