Enlighten Dogs' Philosophy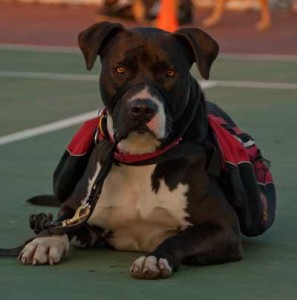 Our number one goal is to help dog's and their owners strengthen the bond by achieving mutual trust, respect and loyalty with one another. We offer group dog obedience classes as well as private training for obedience, manners and behavior modification. With private training, we work with the whole family to develop a customized plan to create all the humans as pack leaders in the dog's eyes.
Positive Reinforcement and natural instinctual techniques make learning fun for you and your dog. We work with mother nature by tapping into a dog's natural instincts to learn obedience commands like sit, down, heel, stay and come or to reduce negative behaviors and replace them with positive ones. We believe that all dogs were bred to do a job, so when they feel like they have a purpose in life they are more happy and balanced. If we don't give dogs a job they will make up their own!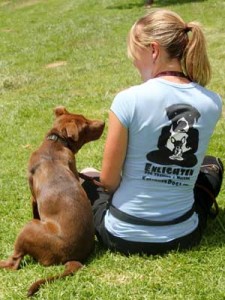 We give you the resources to eliminate or reduce many of the common behavior problems such as barking, chewing, digging, escaping, fear, aggression and other not so common problems.
We believe prevention is the best medicine, so socialization at a young age with people, kids, dogs, vets and groomers, along with rules and boundaries from the start of you and your dog's relationship is key. However it is never too late, you can teach an old dog new tricks. We offer a wide variety of services to fit your time schedule and budget.
Click Here to View Some of Our Testimonials

PLEASE CALL OR TEXT THE ENLIGHTEN DOGS TRAINING CENTER FOR MORE INFORMATION  (951) 846-0902
Tweet